Social Action grew out of the motion moved by Arthur Calwell at the Australian Labor Party's 1937 Victorian state conference to form Industrial Groups within the unions to combat Communist infiltration. As important as it was to fight Communism at that time, Social Action should continue to be applied on a proactive basis to engage in the battle of ideas in order to promote social democracy. Social Action does this by studying particular phenomenon to enable a full understanding to be attained and the development of subsequent measures to address the matter being examined.
Announcements
Social Action Australia Constitution and Platform
Education in Victoria - Education and Training Policies
Educational Myths - Fellowship Dinner Australia
Social Action looks at issues in their historical, social and political aspects.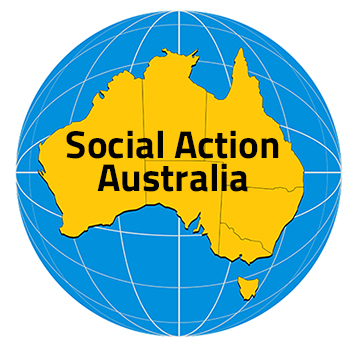 To help facilitate a clearer engagement in the battle of ideas Social Action Australia is divided into the following sub-sections:
Trade Unions/ Industrial Relations
Federal State Relations
Bio Ethical Issues
The Environment
Economic Policy
Education and Training Policies
Contemporary Political Developments: ALP and DLP Matters
Historical and Current Affairs Perspectives
Book and Film Reviews
The overall aim of Social Action Australia is to proactively promote social democracy in both domestic and international contexts. As a concept social democracy is an ideological/philosophical approach which seeks to promote the dignity of the human person. Consequently social action is utilised to promote the principles of trade unionism and to generally assist in the achievement of social democratic outcomes.